The Brazilian Dining Experience
We base our dining experience at Tropeiro on the "Rodizio" concept, which means a continuous tableside service of at least twelve different delectable cuts of roasted beef, pork, lamb and chicken.
The rodizio also includes a sumptuous buffet of over 20 gourmet salads and fresh cut vegetables, and a variety of traditional side dishes to complement the meats.
Ready?
Step 1
Sit down, relax, order and enjoy a drink while we explain to you the Rodizio dining experience. We recommend you to start with an authentic Caipirinha!
Step 2
Visit our gourmet salad and sides bar and enjoy over 25 items including fresh vegetables, salads and Brazilian side dishes. All you can eat, naturally!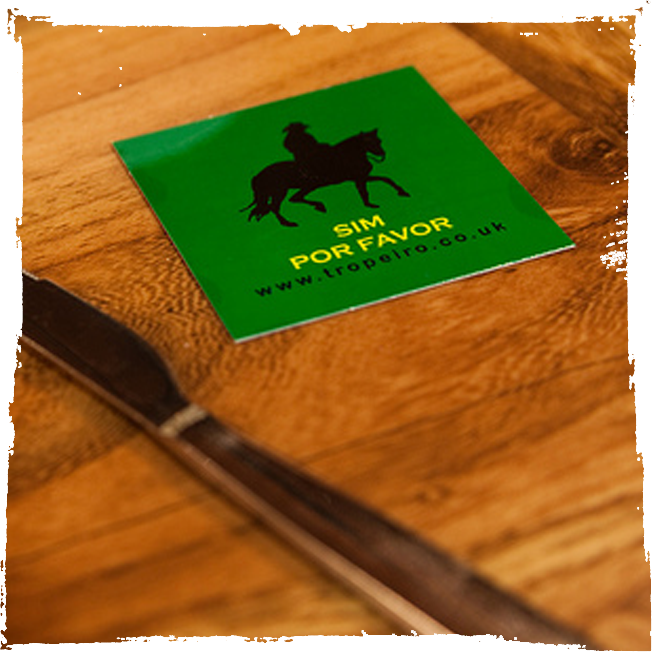 Step 3
Turn your card green side up, signalling that you are ready for our gaucho chefs to begin tableside service./p>
Step 4
Choose from the selection of our cuts of delectable fire roasted meats that are brought to your table, sliced, and served by our gaucho chefs.
Step 5
When you are satisfied, flip the disc to the red side until you are ready for more offerings.
Step 6
If you wish, why not end your meal with one of our delicious desserts?
Special menu for Special Event